You want to do Street Photography in Paris, but you're bored of places like Arc de Triomphe and Eiffel Tower that everyone knows? I'm happy to show you two secret spots in Paris great for Street Photogaphy. In June 2022, I spent a full weekend from Friday to Monday in the city – with a lot of time to explore and to do Street Photography. Since this was my first time in Paris as an active photographer, I consulted FD Walkers "Shooter Files"-Blog, his City Guides usually being a good starting point to find good spots. However, by chance I ran into two cool and rather unknown spots that he didn't have on the map of his Paris City Guide. So here they are!
Secret Spot #1: Les Étoiles / Triangle Housing in Ivry-sur-Seine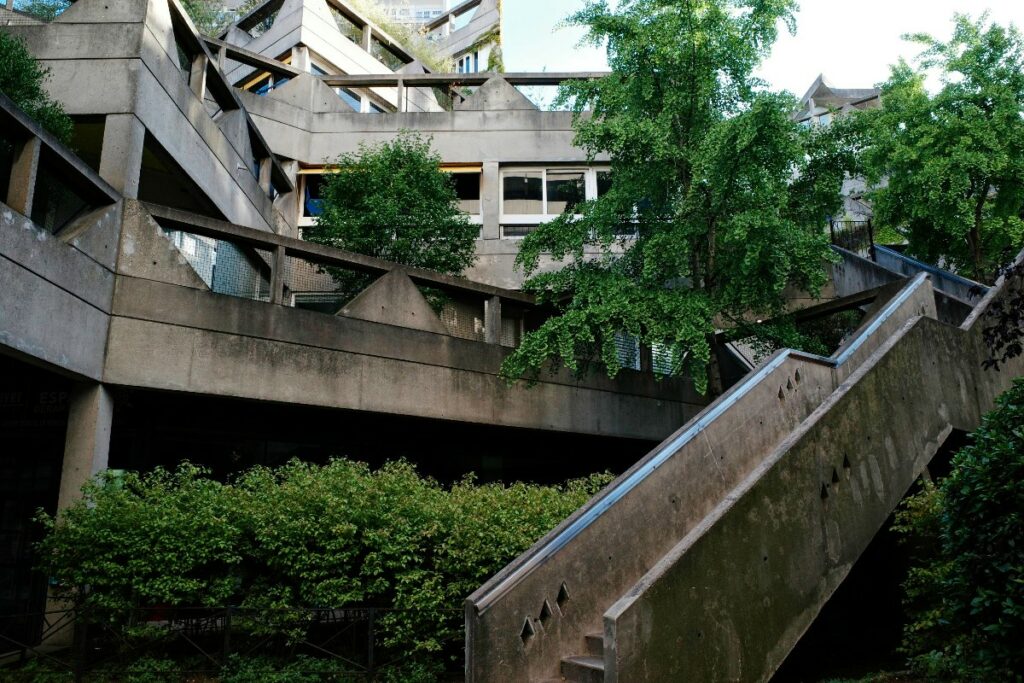 That weekend I stayed at a Couchsurfer's place in the center of Ivry-Sur-Seine, a municipality of around 60.000 inhabitants just south of Paris' 13th district. To my surprise, I noticed a very strange and fascinating architecture when I left the metro station. Weird shapes of concrete loom up high above the streets, stairs lead into different directions and at different levels. Exuberant plants grow in the midst of concrete surroundings. Without doubt I reasoned that I must have found the remains of a civilisation long lost.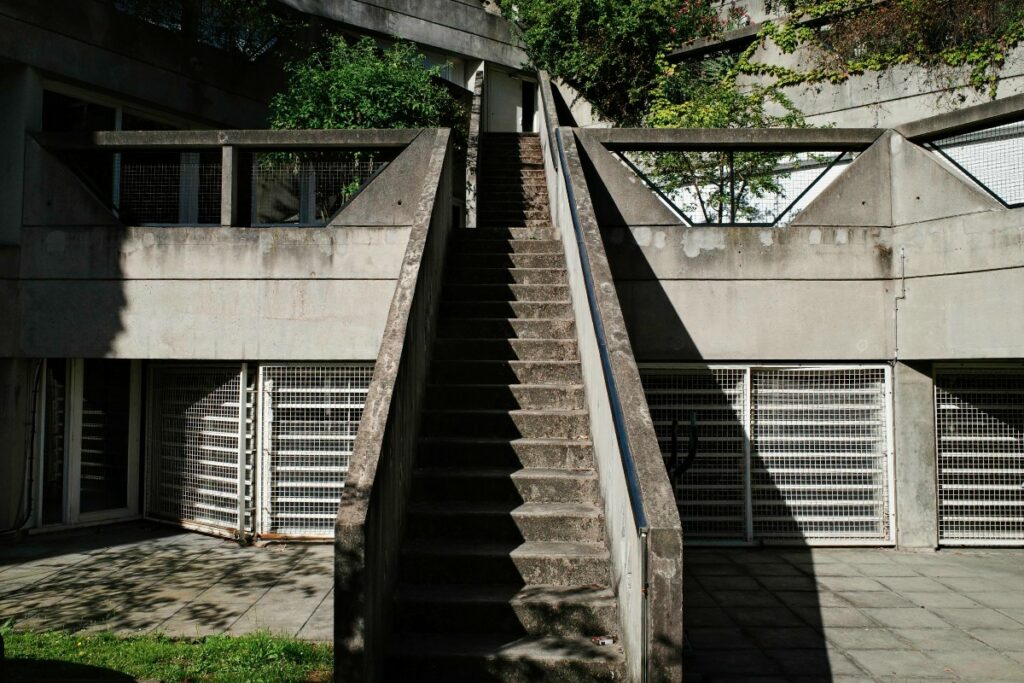 This futuristic architecture is called "Les Étoiles" or "Triangle Housing". Designed by Ivry's city architect Renée Gailhoustet and Jean Renaudie, it was built between 1970 and 1975 as a social housing project. Unquestionably, "The Architectural Review" authors Meriem Chabani and John Edom find the right words when they describe the complex as an 'ungraspable anagram of an architecture, a Brutalist ziggurat of cascading terraced gardens and mature trees'.
The whole complex is great for exploration for two reasons: First of all, it is 105 hectares large and it spans out across several blocks. Secondly, it has so many different levels, bridges and staircases that you could walk for hours. Obviously, this is an absolute place to be for architectural photographers. Therefore I recommend the photos of Léopold Lambert – they give a very nice impression of the place.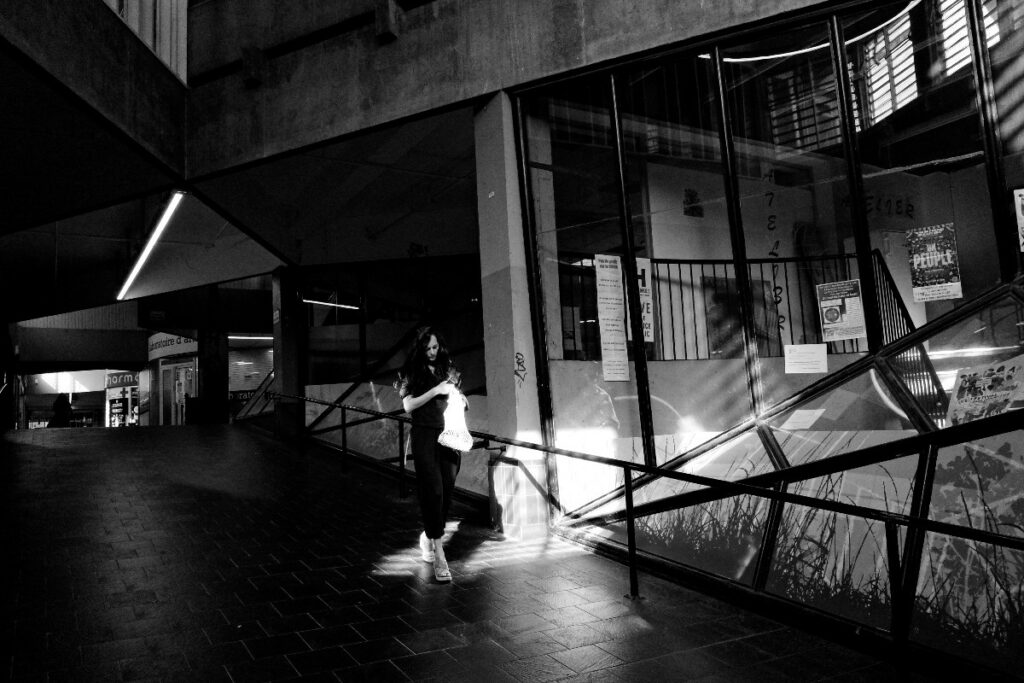 A great spot for minimal Street Photography
However, also for street photographers the "Triangle Housing" is a really good spot. As a matter of fact, the complex is not one of the most crowded areas in Paris, some street photographers might find it too empty. Still, you will find quite some people walking along the Avenue Georges Gosnat. And inside the Jeanne Hachette complex there is a shopping centre offering great light – a great spot for candid photography. Furthermore, the concrete structures are really well suited for minimalistic Street Photography. If you like this style, please have a look at my gallery 'Order'.
Here are some more impressions of Les Étoiles at Ivry: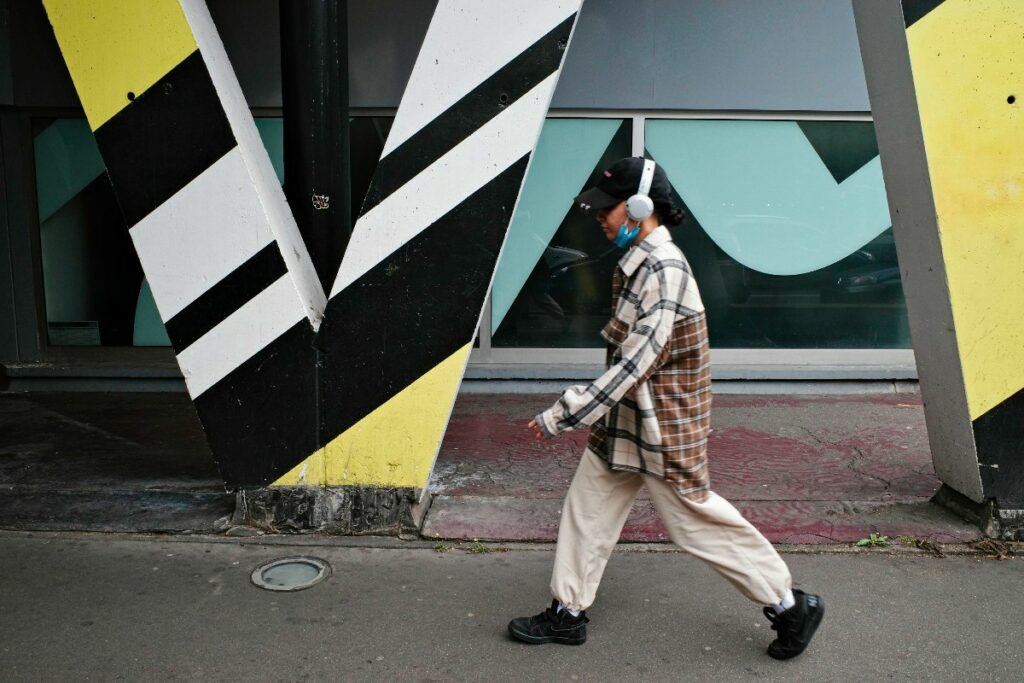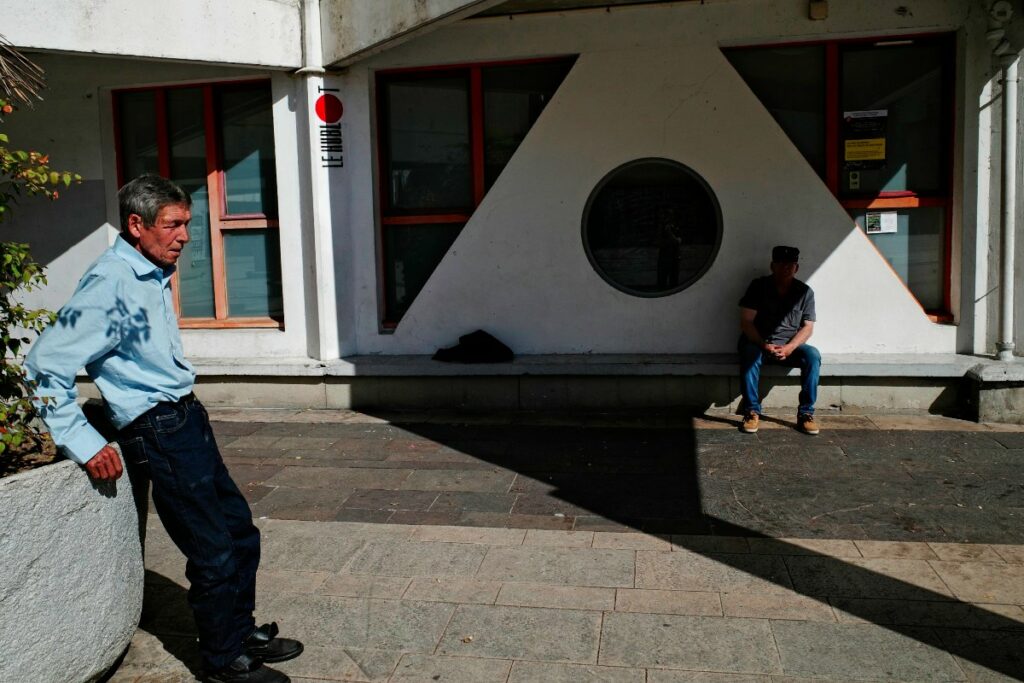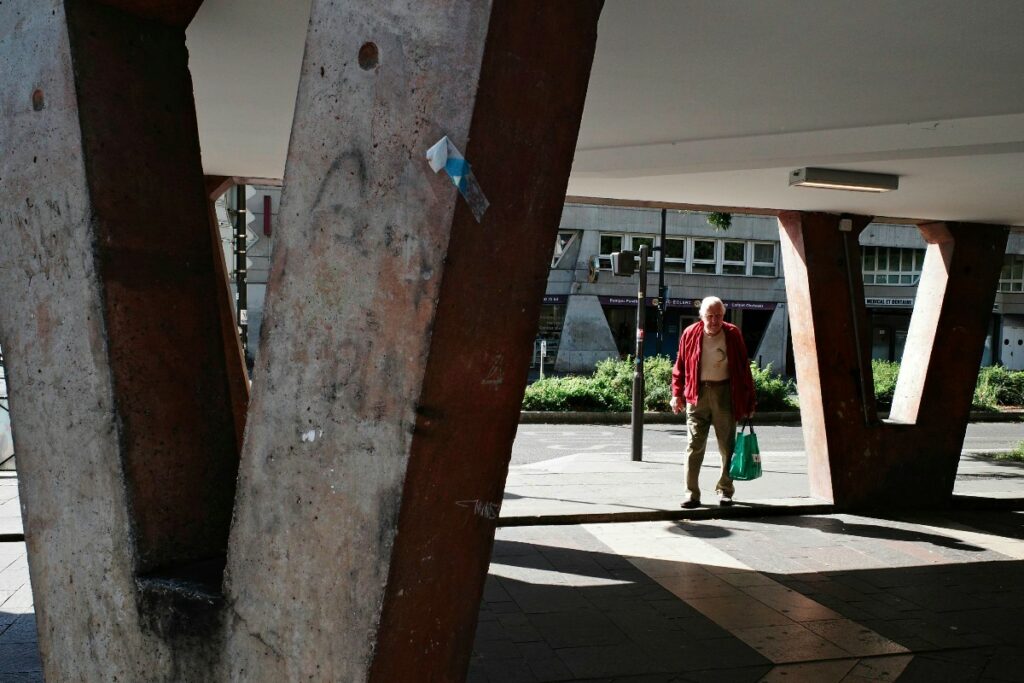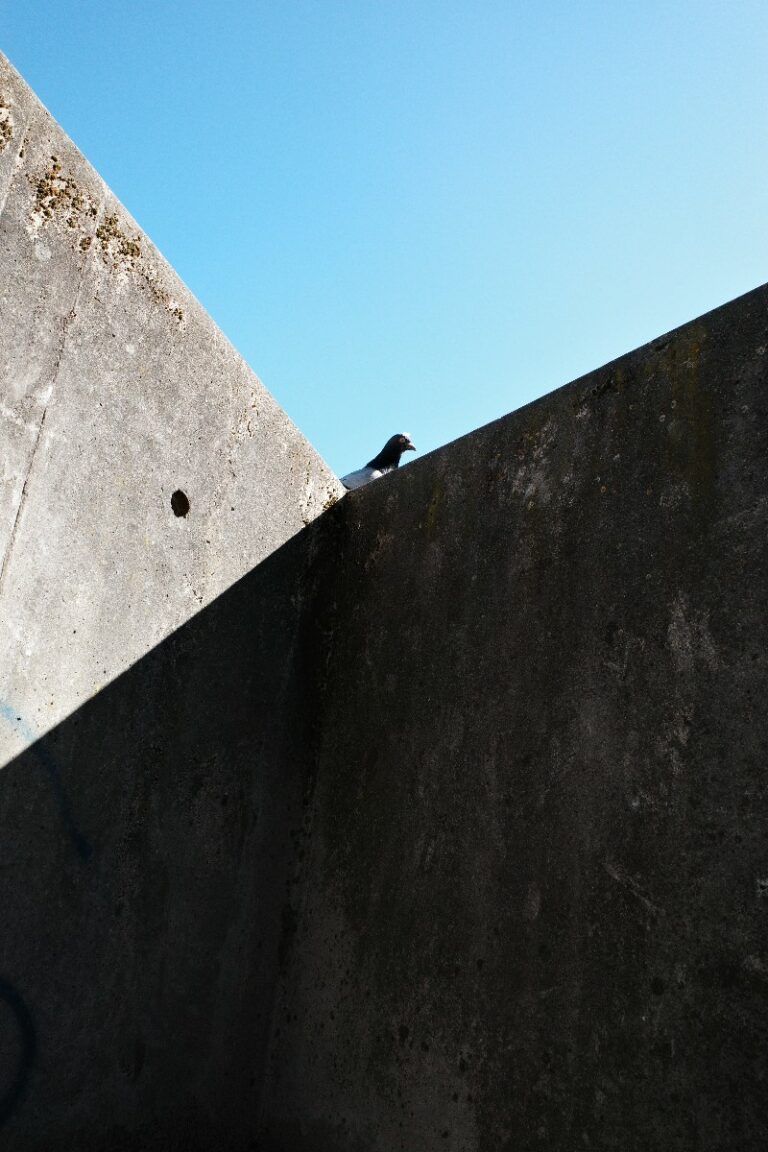 Secret Spot #2: Les Olympiades
Another one of those secret spots in Paris for Street Photography is Les Olympiades. Mainly, it is a district of residential towers located in the 13th arrondissement. And like Ivry, I ran into it by pure chance. My Couchsurfing host recommended me to visit Paris' Chinatown, located just next to Les Olympiades. While I was strolling around without a plan, I walked up some stairs and suddenly, found myself on a wide-spanning plateau among huge, 100m-tall skyscrapers.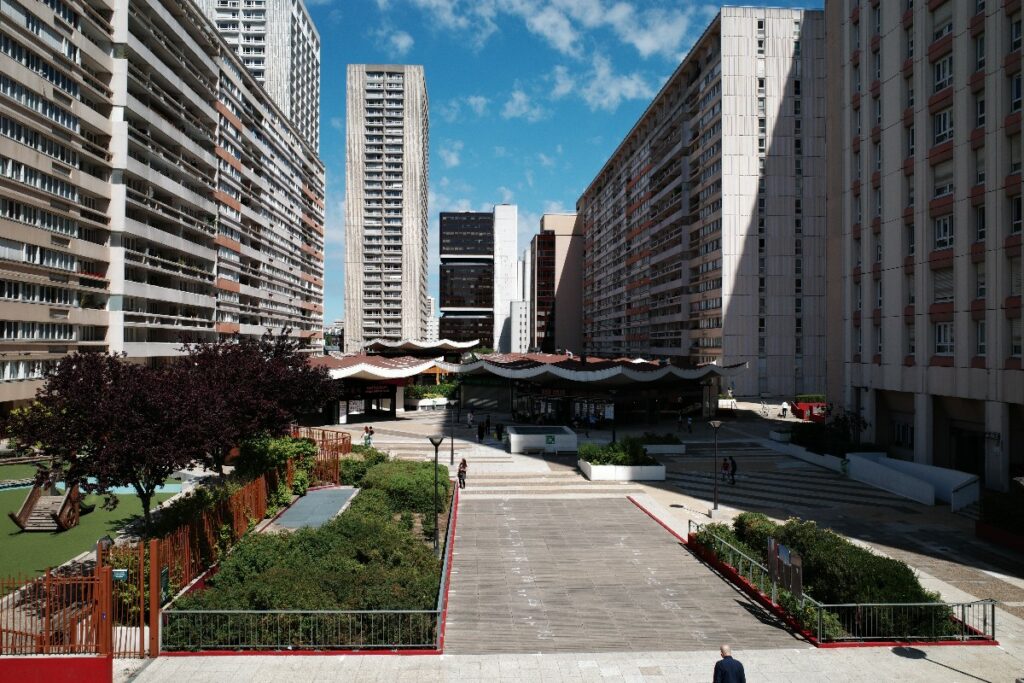 The complex was built from 1969 to 1974 – actually at the same time like "Les Étoiles". Therefore it is interesting to compare both places and breathe the spirit of that era. Analogous to Les Étoiles, the Olympiades offers many different corners and stairways leading up and down to different levels. Furthermore, there are the 'Pagodes' right in the centre of the place – a shopping district that seems to be inspired by asian architecture. For sure, you can walk around and shoot for at least two hours without getting bored. With this in mind it is no surprise that other photographers love the place, too: Spread around the area I found large alu dibond-prints by french photographer Jim Vieille who has depicted Life in Les Olympiades. Without doubt a cool idea for an open air exhibition!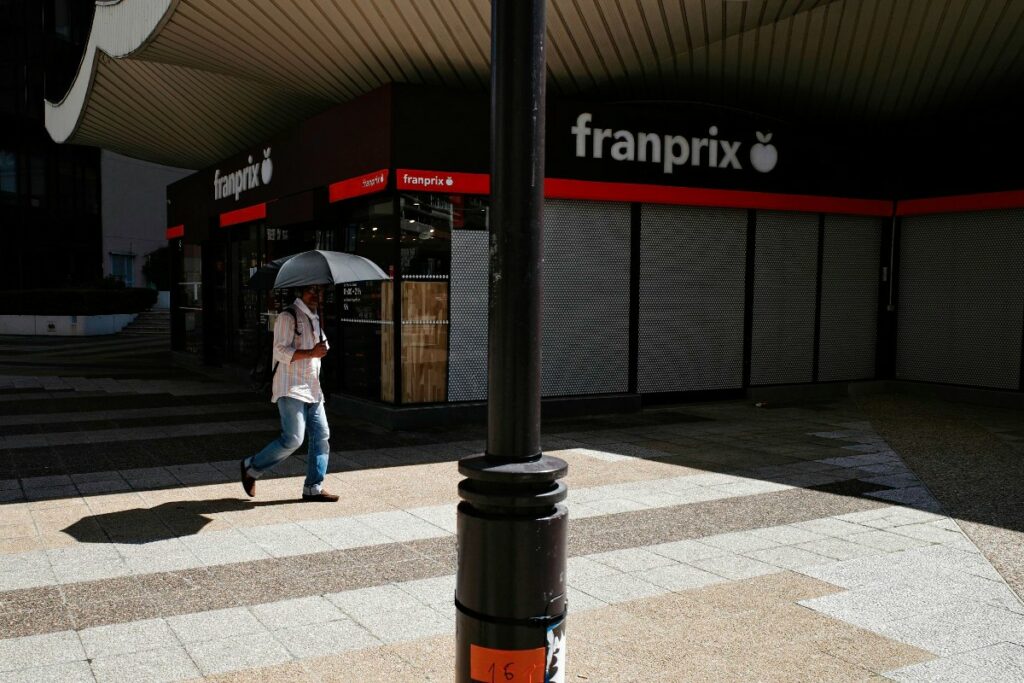 As Wikipedia notes "Les Olympiades were built with the aspiration that a population of young professionals would be attracted to the complex offering multiple services (education, sports, etc.)". However, this plan never came to be realised. 1975, its southern end began to attract Vietnamese and Chinese residents, who also populated the main Chinatown in Paris around the southern end of the complex. Nowadays, the population seems to be more mixed. You see people of Asian and African origin and probably some french lower-middle class people. This colourful mix brings it that some really interesting characters are around – so it might be well worth to ask for Street Portraits. By the way: If you love Street Portraits, you will find a lot of them in my 'People are Pretty'-gallery.
Here are more impressions of Les Olympiades: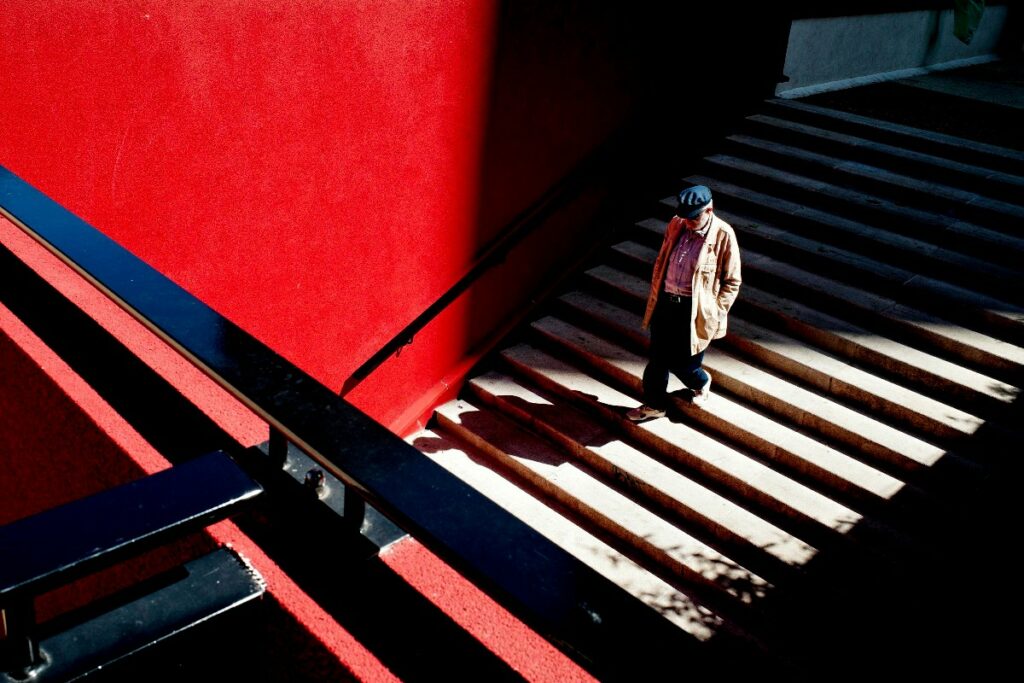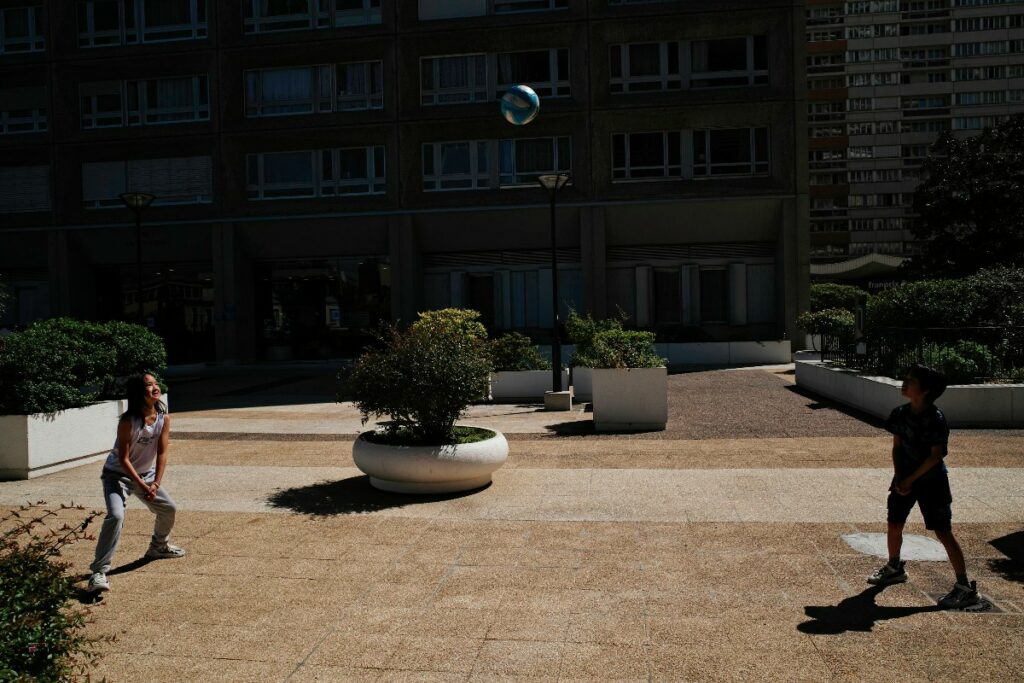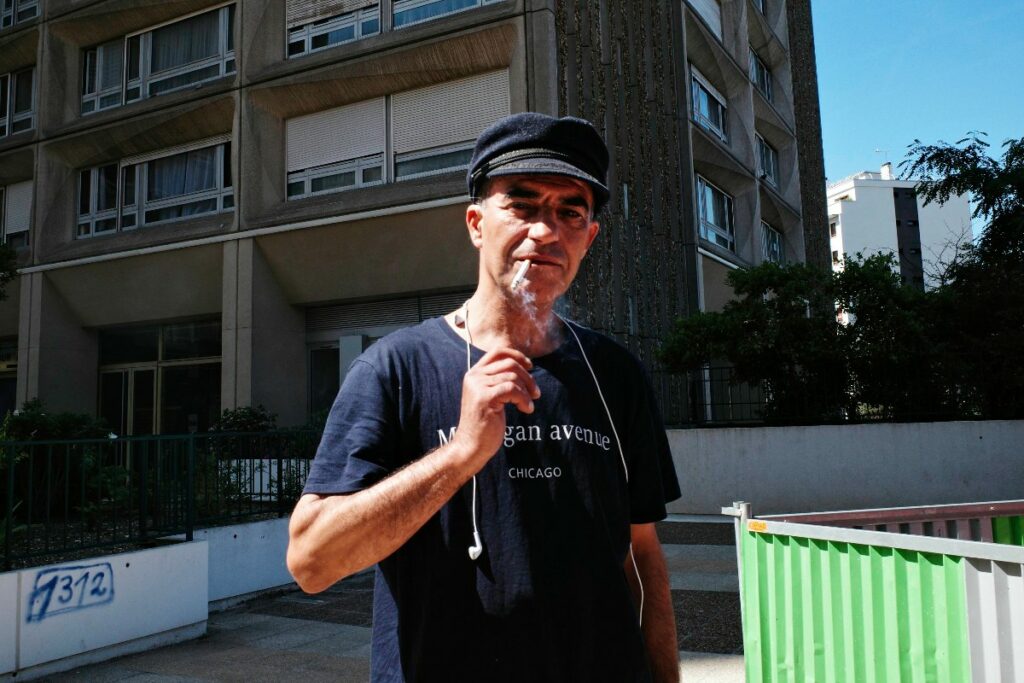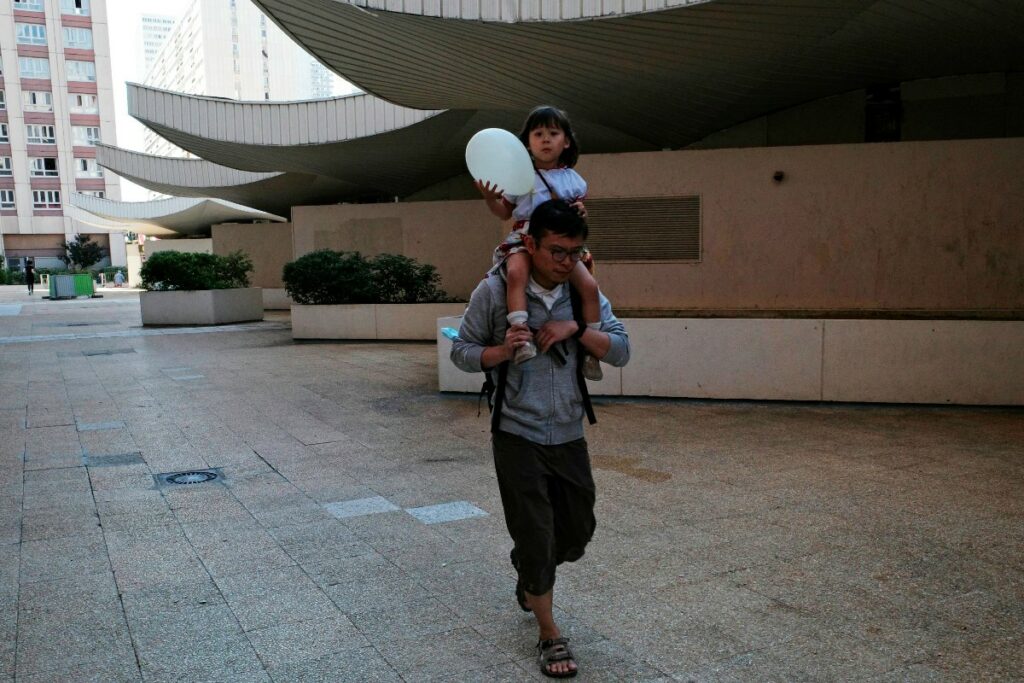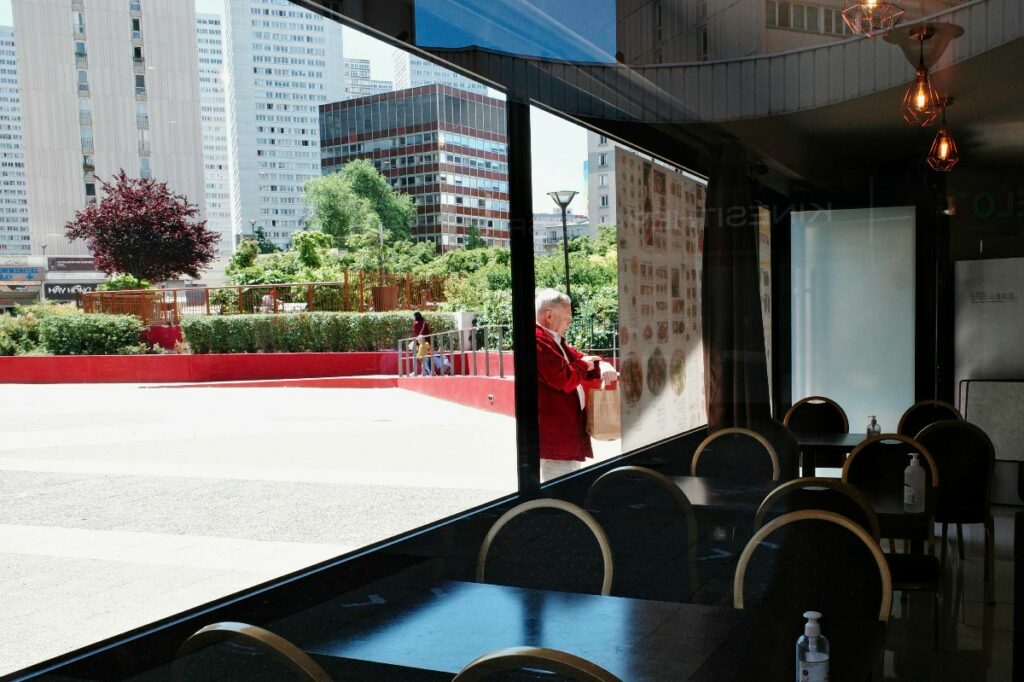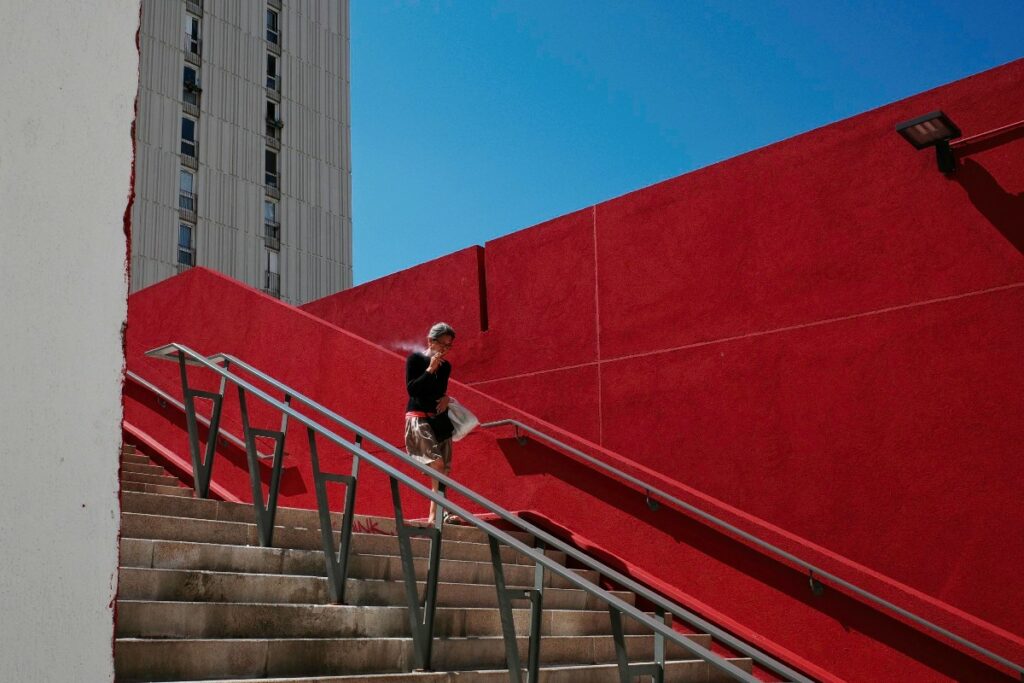 Both places are not far from each other. This is great, since you can easily combine a visit to both and fill at least a half day with these spots on your Paris Street Photography trip. If you not staying in the area anyway, just take the Metro Line 7 down south. Olympiades is located close to Porte d'Ivry, and the Triangle Housing is just outside the final station Mairie d'Ivry.
I hope you will explore and enjoy these secret spots in Paris for your Street Photography. Do you know any hidden gem-like spots yourself? Let us know in the comments!